Happy Friday darlings, I hope you have magical things planned for your weekend!
"The most important thing is to enjoy your life—to be happy—it's all that matters."
—
Audrey Hepburn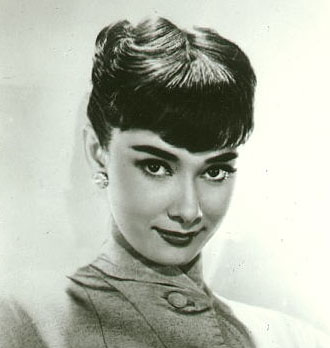 Guess what? The kiddos I nanny for are heading to New York next week, so this working girl is actually getting a spring break this year! Spring break? What's that? Dolls, I haven't had a spring break since....2005, maybe?
So....what do I do with it? I think I have mentioned in the past how I have a hard time relaxing and how much of a control freak I am, so naturally I have to create a list and structure my time off. I mean, I can't just plan on winging it each day, now can I?! Of course I will structure in some down time, don't you worry ;)
Monday: 8:30am run with Nicole, grocery shop, prepare meals for the week, leisurely bike ride with Billy, then go see "Your Highness" with him
Tuesday: 8-10am Swim & spin session at the gym, 1pm Hang with Tiffany, 4pm Bikram Yoga with Tiffany
Wednesday: 8:30am 4 mile hill run with Nicole, discover something inspiring, catch up on Biggest Loser/TV
Thursday: 8-11am Inside triathlon at the gym, read/veg all afternoon, hang out with Caroline
Friday: 8:30am Run with Nicole, possible bridal photo shoot using Nicole as model

Now, even though this looks structured, even I don't always stick to everything I plan. This is all very flexible and tentative, meaning I can change activities around, or just not do them at all if I start to feel like my "stay-cation" isn't very relaxing. What do you guys like to do when you have time off? I was really trying to plan an actual "get out of town" vacation, but that's just not in the financial cards, so this will how to do.