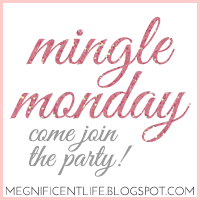 Stop by Meg's to do a little mingling ;)
Well hello there lovelies, welcome to another week!
Today concluded another wonderfully successful 3-day weekend of work for me, and after the last few slow weekends, this was a blessing. I even had a two-day multi-process color correction that turned out as perfect as the picture she brought of Keri Russell:
Mind you, she is Asian and had a dark natural color with years of reddish brown at-home box color on it. To say I had my work cut out for me is an understatement. But ta-da! I did it ;) Sorry no before and after pics. I've officially earned my "weekend during the week".
And now the week may begin!
What do you have planned for this long grueling work week?