Hey, I'm Adrian!
Just so you know, I don't always look fabulous.
I am regularly a spotted in activewear on a bike or run. Typically, I'm a sweaty mess.
Yeah, that's more like it.
I am a California girl who enjoys her sunshine and being outdoors. The hubby Billy and I relocated to Austin, TX in the fall of 2013 for his work. It was a tough move for us, leaving our family and friends, a great business I spent seven years building, and everything we had ever known. We moved because we wanted a better life than what we could afford in CA. Billy got a promotion, we bought a house, and we decided starting over was worth it.
I'm in love with my best friend, who also happens to be my wonderful husband.
We were married August 4, 2007, and not a day goes by that I don't thank God and for creating a man so perfect for me. We also drive each other crazy regularly but somehow manage to make it through the rough patches laughing.

I'm living my dream beautifying clients as a freelance hairstylist and makeup artist. Owning
my own business
has been the most rewarding challenge I could imagine that allows me the freedom to live my life in a way that brings me such joy!
Sometimes my beautiful friends let me make them up and take photos of them.
I've got the cutest fur babies ever. My two dogs, Sadie and Brisket, are the best. My kitty Hemi is my oldest baby; truly the chillest and sweetest black cat you could imagine.
I'm super hyper and active, kinda like a Border Collie. I've channeled most of that energy into my love of cycling and running to become a wannabe triathlete. I'm even hoping to become a half Ironman this year. A full? Well, we'll talk about that someday. Maybe.

I really like to run. Most of the time. Half marathons are a killer to me, but I somehow have managed to race 5 of them.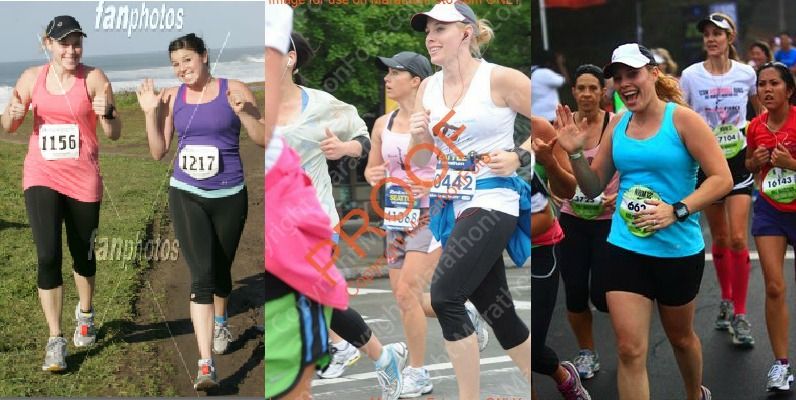 I love to bake, I sometimes cook, and I definitely experiment with recipes to try to healthy them up if I can. Don't get me wrong, I love me some comfort food, but you can't eat that way all the time. I haven't learned complete moderation, given up the good stuff forever, or eat like a cave man, but I do my best. I struggle with my weight, my motivation, and have set backs like any normal person, but I look for the positives in every situation and remain a relatively happy girl.
Cupcakes are my specialty, but cookies are my jam.
I truly believe in my blog tagline, that happy girls are the prettiest girls.
I was inspired by my favorite Audrey Hepburn quote, which is sort of my life's mission statement.
You should know that Audrey Hepburn is one of my heroes, and Breakfast at Tiffany's is my favorite movie, ever.
So there you have it, my about me section!
Hope you feel like you know me a little better, and if you have any questions or want to get to know me deeper, stick around, leave me a comment, or find me on numerous social media platforms.
I want to be friends!